Hey guys! Thanks for checking back in to see what we've been up to for the One Room Challenge: Week 5. I'd like to be the first to tell you that we played hooky this past weekend and went to Arizona. Whoops. No worries, a lot of time after work was devoted to make up for it so we are on almost on track. Almost. Things in the office are finally feeling cohesive and purposeful.
If you need to catch up real quick like, here ya go. Week 1 | Week 2 | Week 3 | Week 4
We've chosen the perfect spot for the cozy nook. This super comfy chair from West Elm reclines so we needed to have a space allowing for some kick back. I envision lots of napping happening here. There are a still a few more purchases I need to make to complete the space, if you recall from the cozy nook post.
The rug! The rug! Good grief, when this thing arrived we were both like, "um, okay, we can make this work." It was not what we were expecting at all. I admit there was a brief moment that I wanted to lose it. However, letting it hang out in the space (before the challenge officially started) allowed us to warm up to it. It's scary delving into colors and patterns outside of your comfort zone, but it can be so good. Brown + orange = comfort zone long gone, byeee.
Originally, we purchased, this light for the office. Once it arrived, it was ginormous for the space and a little too galactic feeling.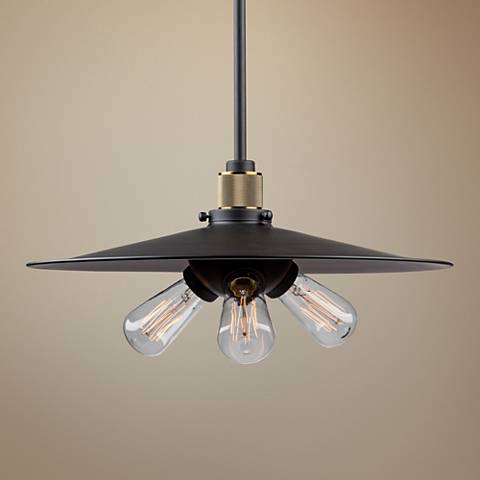 Luckily, I found this charming mini-chandelier from Birch Lane. Once we decided on board & batten paired with dark walls, I felt like the ceiling light needed to be somewhat in the fancy zone. Glass is my least fav option for ceiling lights or tables (anything non mirror or window in function). While it sure is pretty, glass gets dirty or dusty .5 seconds after it has been cleaned and that drives me a little bonkers. Anyway, aesthetic triumphed over practicality and here we are.
So things are really coming together around here and we are feeling good about our progress. This weekend will be a scramble to finish off our list before the big reveal next Thursday!
Butt Kicking Weekend List:
Finish framing photos and arrange them in utter perfection from the picture rail molding.
Hang wood (faux) blinds.
Hang curtains.
Filing cabinet project complete and organized.
Purchase or make floating or bracketed shelves (something like this).
Complete cozy nook look.
Greenery.
BTdubs:
Oh. Before I forget.
8. Enjoy Cinco De Mayo, a hundred margaritas for everyone and guac and tacos and carne asada and…
A couple of our mains for all things Mexican food: El Camion, El Borracho and of course Rancho Bravo Tacos in our old stomping grounds in Wallingford (a Seattle neighborhood, not to confuse my CT readers from Wallingford, CT).
BTdubsdubs:
Linc didn't get my reference to Michael Scott, hello….The Office. That hurt my being just a smidge, but hopefully it makes sense to the rest of you.